Cards Direct is a fresh face in card and gift retailing.
We are an independent retailer in the UK specialising in high quality greeting cards, gifts, gift packaging, balloons and partyware at direct from the factory prices.
Our purpose is Making People Smile. We pride ourselves on offering outstanding customer service, quality products and above all, value for money.
Our Brand & Values
We believe in creating an environment for our customers and colleagues that is welcoming, bright, and exciting.
We are extremely proud of our business, the people we work with and the customers we serve.
Everything we do centres around five key values:
Making our customer smile through excellent quality at value prices
Exceptional customer service
Highest standards
Fulfillment of our people
Honesty & integrity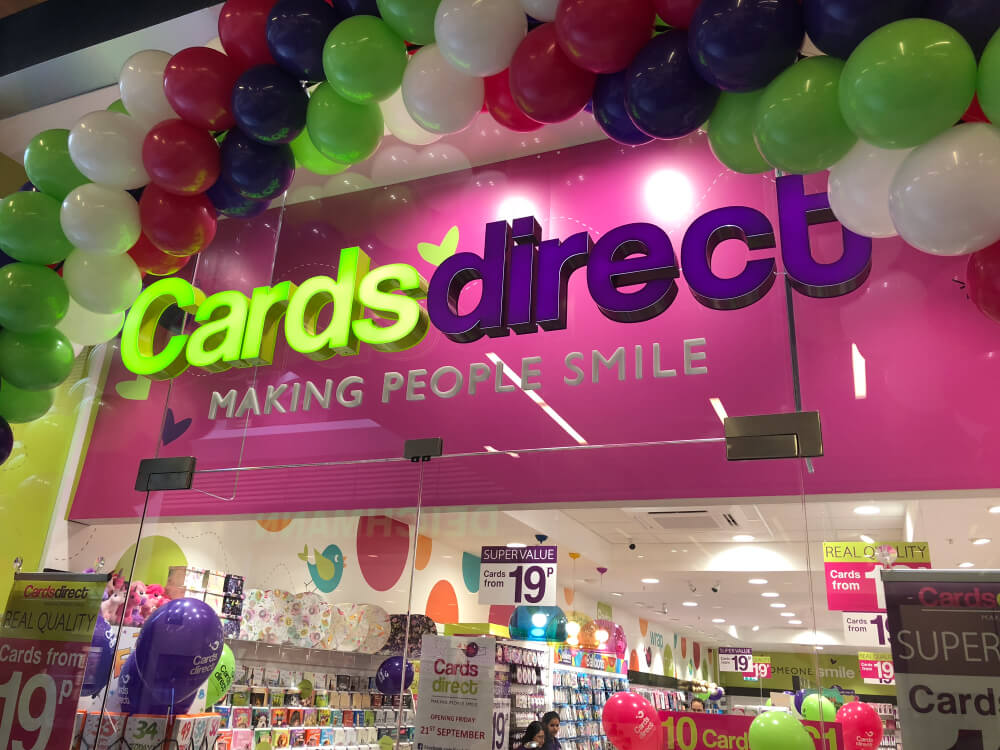 History
Cards Direct was established in 2012 and currently has forty one stores in high streets and shopping centres in the UK.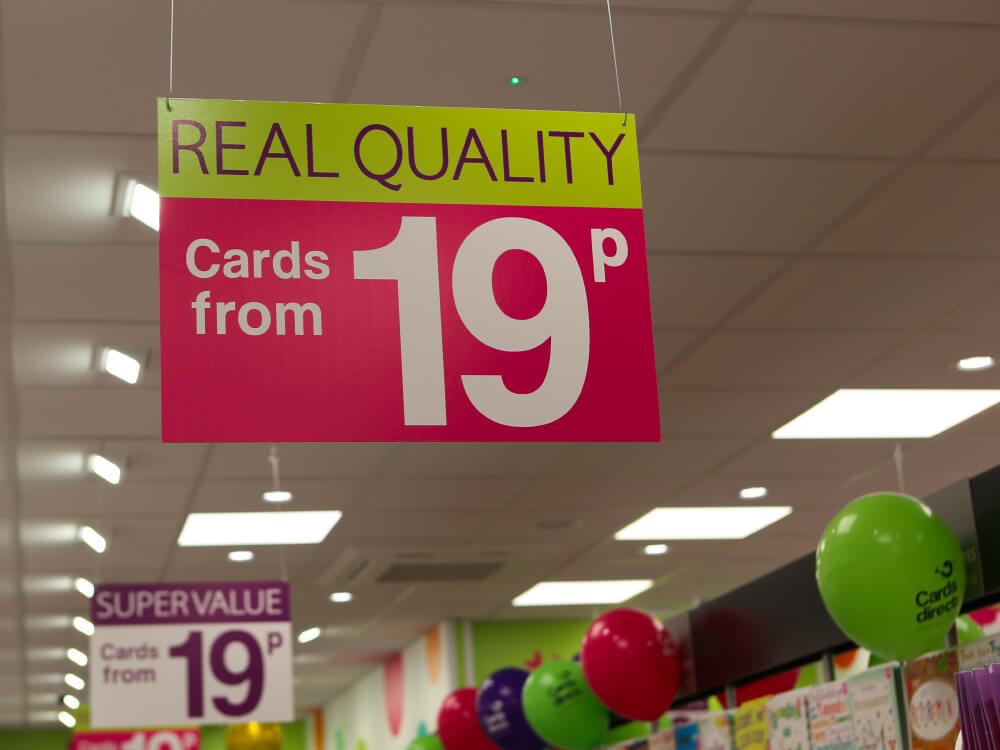 The Business
We operate a vertically integrated business model comprising of design, manufacturing, sourcing, warehousing, distribution and retailing of greeting cards and gift products resulting in an ability to provide exceptional value and quality to our customers.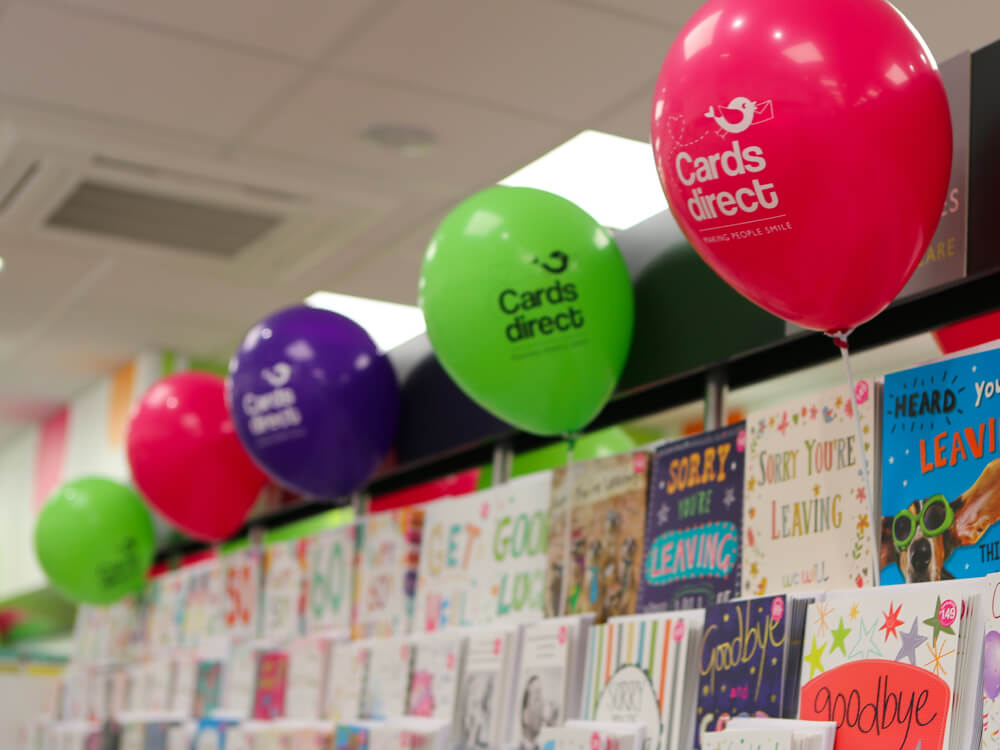 Awards
We are proud to be finalists for The Retas Greeting Card Retailers Award 2018 and 2019, category of Best Specialist Multiple Retailer of Greeting Cards.